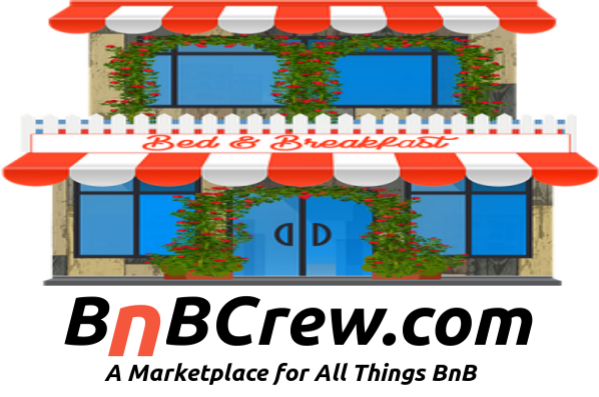 BNBCrew.com is a marketplace and a management platform for BNB and Hotel staff who are available to help hotel and BnB owners manage their apartments, houses and rentals.

Do You Need Cleaning, Maintenance, Management and other staff / crew to manage your BnB?
Do you Want to be Involved in one of the Fastest Growing Businesses in America?  
Are you thinking of purchasing a property in a far-off location, and need someone local to manage, maintain, clean it and to keep it safe for you and for your guests?
Do you want to open and run your own business, but don't have the time or the skills to operate it?
Have you already turned one of your rooms in your apartment into a BnB, and are you facing various problems and are realizing that running your own BnB, even when its just a couple of rooms is not that easy and you need professional help and advice?
BNBCrew.com will help you solve all of these problems and will help you find the right people part time or for decades to come to operate BnB locations and properties that you own and control in your own town or across the world. We make finding and managing great people easy.
Crew Management Technology
BnBCrew.com is partnered with FinestGov.com to provide you with powerful tools to manage your employees and contractors. You can see where they are, what they are doing, and you can allow your guests, your staff, and your management to communicate with each other in real time and to use powerful Artificial Intelligence driven tools to improve the quality of your guests experience and to make the management of your properties more streamlined and easier.
 Geo Locate Your Properties and Crew
See all of your people and properties in real time, when they are working for you. Run your entire operations from anywhere in the world remotely. Use numerous powerful technologies to make operating your properties easier and cheaper.
 Please Contact Us today for partnership opportunities and to learn more.
375 Park Avenue, New York, NY, 10152  -- Do you need help

? Call us: +1 ( 800 ) 253-1565